May 3rd, 2018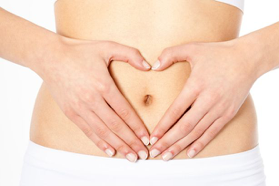 Cómo es el Masaje Tantra en España?
Si te pones a pensar sobre técnicas de masaje, tal vez pensarás en aceites de aromaterapia, técnicas de masaje sueco, masaje relajante o incluso piedras calientes, pero ¿se te ocurre que un masaje puede ser un comienzo de un largo viaje de autodescubrimiento? Nuestra modalidad Tantric Journey – Viaje Tántrico, es una mezcla única dentro de los masaje Tantra en España, ya que está enfocada a la sanación y a la liberación emocional. Esta compuesta por varias técnicas de masaje y terapias corporales, entre ellas: el masaje tántrico. Sin duda ningúna, el masaje tántrico es uno de los estilos de masaje que más interés y curiosidad genera en los usuarios. Sobre todo aquellos amantes de los masajes y las terapias relajantes. Sin embargo, en varias ocasiones, por falta de información o malas interpretaciones, esta técnica es envuelta en comentarios negativos, confundiendo el verdadero masaje tántrico con masaje erótico.
Conforme pasa el tiempo, surgen muchas dudas y preguntas acerca de mi trabajo y de estos masajes tántricos. Desde Tantric Journey – Viaje Tántrico, como profesional trabajando con el masaje tantra en España, observo que me llama mucha gente que busca información sobre masaje tántrico Madrid, Masaje tántrico Barcelona, masaje tántrico Valencia. Hoy, quiero dejaros la información, que puede ser util para contemplar las preguntas más frecuentes:
¿Qué es el masaje tántrico? ¿Cómo se realiza un masaje tántrico? ¿Hay videos de masajes tántricos? ¿Quién puede disfrutar de este tipo de tántrico masaje? ¿Por qué se involucra el erotismo en él? ¿Se puede llegar al orgasm? ¿Existe el masaje tántrico para hombre, mujeres y para parejas? ¿Existe masaje tántrico para personas discapacitadas?
Por ello, aclararé estás y más dudas que puedas tener, a fin de que te atrevas a experimentar esta técnica milenaria, y disfrutar de un increíble masaje, bien sea solo o con tu pareja.
El masaje tantra, tiene grandes cualidades y virtudes.  Es la mejor alternativa, no solo para despertar el deseo sexual, sino tabién para enfrentar una serie de problemas en el ambito de problemas con el sexo:
intimidad y amor
relaciones intímas
difucultad para llegar al climax
eyaculación precoz, entre otros.
La sanación tiene lugar mediante la activación del Kundalini (energía orgásmica, que a la vez es nuestra energía vital – una de las energías más poderosas que hay). Esta, se ubica en el segundo chakra – sexual, el cual está situado en la parte baja de la columna vertebral. Según el hinduismo, Kundalini es considerada como una energía intangible, representada por una serpiente.
Qué es el Tantra
Los hindúes, definen el tantra como un modo de vida que tiene como fin conocerse más a uno mismo a través de la sexualidad, el amor, la meditación, el arte y la belleza. Una combinación de espiritualidad y revitalización de la energía sexual para alcanzar la iluminación y paz interior. Este estilo de masaje, el masaje tantra se basa en la concepción que, si el individuo se encuentra a nivel sexual relajado, equilibrado y feliz, su salud y desempeño será mucho mejor.
Es el estado más sublime que puede lograr la persona –  es la libertad emocional.  Es decir, un estado de paz perfecta y permanente. Eso se logra eliminado las emociones negativas y los bloqueos a nivel de la mente y de la memoria cellular del cuerpo.
Por lo tanto, mis tratamientos con masajes Tantra en España (Valencia en concreto) se basan en buscar estos bloqueos, dispersarlos y llenar el espacio que se haya creado con la energía posotiva y con placer. Durante la sesión se puede lograr el orgasmo, aunque este no es su objetivo principal, más bien el'efecto secundario'.
Es importante aclarar, que este tipo de masaje NO INVOLUCRA RELACIONES SEXUALES CON PENETRACIÓN. Aunque si conlleva el tacto de los órganos sexuales del hombre y la mujer. Sin embargo, es una alternative más consciente y más sanadora al masaje íntimo o masaje erótico tántrico que existen actualmente.
Antes del Masaje Tántrico
Antes de embarcar en este Viaje, es importante acostumbrarse a utilizer ciertas terminologías, con la finalidad de estar al tanto de todo lo que se experimentará y realizará. En el Tantra, al órgano sexual femenino se le conoce como Yoni, es decir Templo Sagrado.  Mientras que el órgano sexual masculino se le conoce como Lingam, es decir, Varita de Luz (traducción del sánscrito).
Asimismo, la energía sexual que se despierta en las sesiónes tantra, se le conoce como Kundalini. Está representada por una serpiente que, al despertar recorre todo el cuerpo hasta llegar a la coronilla, donde se experimenta una sensación única. Al llegar alllí, uno logra una conexión con el mundo espiritual, reconectando la mente con el cuerpo.
Aunque para realizar el masaje tantra, no es necesario estar desnudo en su totalidad, es recomendable tener poca ropa, para lograr así una experiencia inolvidable, y disfrutar al máximo el masaje.
Cómo se hace un Masaje Tantra
Antes de realizar el masaje tántrico, es importante que el individuo se dé un baño de agua tibia o caliente. Despeje su mente y se equilibre con la finalidad que se encuentre aún más receptivo. El sitio dónde serealiza el masaje, es considerado seguro y sagrado. Es ideal que, el ambiente se armonice con velas, aceites aromáticos, música relajante, para que se cree la atmósfera ideal, para llevar a cabo este procedimiento. Las sesiones de Viaje Tántrico empiezan con una consulta. Es importante aclarar el ideal de este tipo de masaje, a fin de evitar falsas expectativas o inconvenientes. Asimismo es una oportunidad para expresar las dudas o expectativas que uno puede tener.
La siguiente fase del las sessiones tantra son unos rituales de conexión, seguidos por una meditación. Después viene el masaje del cuerpo completo, normalmente empezando por la parte posterior. El masaje de la próstata masculina es un elemento clave en las sesiones de masaje tántrico para hombres. Es una manera ideal para equilibrar las hormonas y relajar la próstata para abrir el camino a un orgasm del cuerpo entero. A continuación se masajea la parte anterior el cuerpo. Para la salud de la mujer, es sumamente importante masajear los senos, ya que esta práctica ayuda en mantener el equilibro hormonal, alivia los dolores y puede ayudar en la prevención en el cancer de mama.
Masaje Yoni/ Masaje Lingam
En modo preparación para el masaje Yoni/ Msajae Lingam, se lleva a cabo un masaje abdominal, con finalidad de aumentar el flujo sanguíneo en la zona genital. Lo ideal es, en el siguiente paso, bajar hasta los pies y comenzar de abajo hacia arriba, es decir, iniciar por los pies y subir progresivamente hasta llegar a los muslos  y la ingle. De nuevo, trabajando la zona alrededor de los genitales, aumenta el flujo de sangre. Se trabaja con ciertos puntos de acupresión alrededor de la zona intíma para prepararla, para que la persona se siente segura y cómoda. La última fase es el masaje Yoni en mujer o Lingam en hombres.
Hay muchos beneficios de masajear zonas genitales. Entre los más importantes voy a nombrar:
Incrementada sensibilidad en los genitales y en todo el cuerpo
Erección más fuerte en los hombres, y en las mujeres facilidad para llegar a la excitación en menos tiempo
Reconectar la mente con el cuerpo, que en cambio te permite vivr la vida más plenamente
Aliviar dolores relacionados con menstruación, menopausia, etc. y muchos más.
¿Quién puede disfrutar de un masaje tántrico?
Cada mujer mayor y cada hombre puede encontrar algo valioso en las sesiones de Viaje Tántrico, sin importar la edad, las apariencias y siempre que su medico de cabezera no le dara unas contraindicaciones claras. También las personas con discapacidades, como cuálquier otra, son capazes de recibir y sentir el plazer y el amor y pueden beneficiarse de una session tántrica. En mis sesiones, tabién he asistido a las personas transsexuales que buscan su nueva identidad, a redescubrir su cuerpo y a gozar de su sexualidad. Y recuerda, aunque en todo el mundo puede aprovecharse de un auténtico masaje tantrico, en realidad no podemos utilizar un enfoque uniforme para todos. Por lo tanto, mis sesiones siempre estan hechas a la medida de tus necesidades.
Si deseas contactar conmigo para pedir una cita o hacer una consulta, haz click aquí. Como professional masajista Tantra en España estaré encantada de poder resolver tus dudas.
Para saber más sobre las aplicaciones terapeuticas del masaje Vaginal – masaje Yoni – te invito a leer una entrada en mi blog personal, que aborda en detalle este tema aquí.
Para aprender un poco más sobre el masaje tántrico para hombres, tanto como para aclarar las dudas y entender las diferencias entre un masaje erótico y un masaje tántrico, hechale un vistazo al siguiente artículo aquí.
Para ver el perfil de Kamila en inglés, haz click aquí.
For English version, please read the following article: What exactly is there to understand about tantric massage?