May 18th, 2017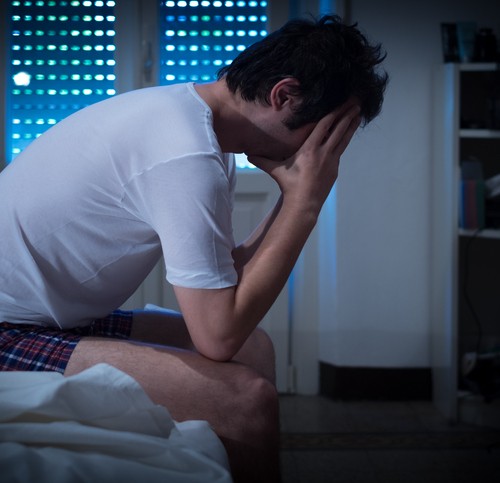 It is estimated that 10% of men in the UK have erectile problems, including delayed, and premature ejaculation. Sexual problems can affect anyone, and often have a profound impact on the quality of a man's sex life. Erectile issues can create a range of emotional stresses such as anxiety, guilt and inadequacy about how they interact sexually with their partner.
Most men will have experienced erectile dysfunction (ED) at some time in their life – not being able to get, or keep, an erection. The causes can be psychological, for example, stress, relationships, family or pressures of sexual performance. There can also be physical causes such as heart disease, diabetes and raised blood pressure, which need medical attention. Intoxicants, such as drugs and alcohol can also cause erectile problems, as well as some prescribed medicines. So it's important to see your GP for a general physical health check up if you experience symptoms of ED for more than a few weeks.
At Tantric Journey we support men with both the physiological and psychological causes of E.D. We recognise that significant emotional residue is stored in the pelvic basin, particularly in the male prostate and genital area.
By working on pressure points in the abdomen, around the genitals, and with the lingham massage itself, I can help release blockages for male clients, especially sedimentation in the veins, to bring increased blood flow to the sexual organs. The prostate massage, especially, can help remove physical blockages and tension that affect the blood flow needed for an erection.
During sessions, I also support men with feeling the emotions that arise during the genital bodywork. These are often stored in the cellular memory, and spontaneous memories and feelings can be activated by direct, sympathetic touch. We breathe through them together, and clients have permission to feel and express their emotions fully in a held, safe and loving space. Emotional detox is the basis of Tantric Journey work.
Various psychological and physical factors can also cause a man to ejaculate prematurely. Physical causes can include substance abuse, an over- or under-active thyroid, and types of prostrate cancer therapy (egbrackytherapy). Psychological causes include stress, performance anxiety, depression, sexual abuse, and a strict upbringing about sexual behaviour.
Whilst there are no rules for how long penetrative sex should last, at Tantric Journey we educate men about how to journey with their partner for as long as possible for happy, fulfilling relationships.
I support clients with learning how to separate orgasm and ejaculation during sessions, based on ancient Tantric and Taoist traditions which found that a significant amount of a man's vital life-force energy is expended during ejaculation. I work together with clients to spread this vital life-force throughout the body, instead of ejaculating. As a result a man's body becomes full of orgasmic energy and pleasure. He can have many orgasms during love-making, without finishing before his partner.
Tantra welcomes everyone, and judges no one. Whatever erectile issues you may be experiencing, you can still have an enjoyable and fulfilling sex life, and become healthier and full of vital energy.
Kate Elena practices prostate and lingham massage in London as a Tantric Journey Educator and Practitioner. Please contact her: shankarawellbeing@gmail.comfor further information, and to make an appointment.