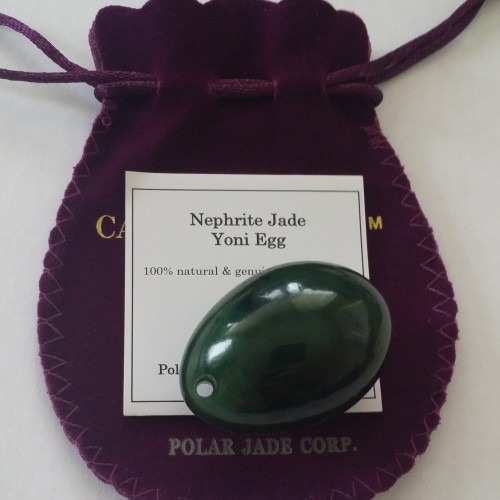 BUY NOW
These yoni eggs are made from the highest quality 100% pure Nephrite jade from Canada. Nephrite is a powerful healing stone, with traditional properties that include the absorption of negative energy.
This medium egg (4cm length) is ideal for women who'd like to start practising jade egg exercises to strengthening their pelvic floor muscles for health, healing and increased pleasure during intimacy. The egg is sideways drilled. Non-flavoured dental string, user guidelines and a soft pouch are included with your order.
In many cultures, particularly Chinese, Mayan and Maori cultures, jade is considered the "Stone of Heaven" – a wonderful and powerful healing stone.
The price is £60 plus postage and packaging.