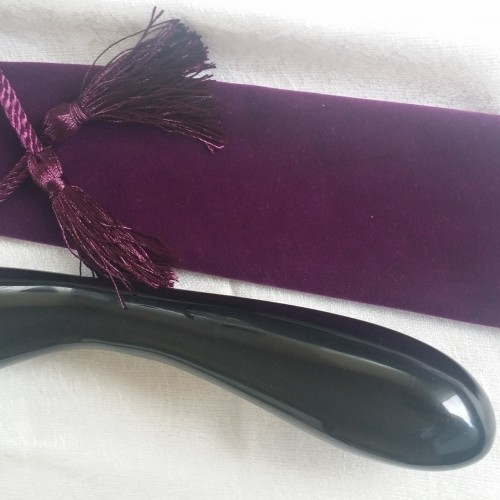 BUY NOW
This yoni wand (also called a Shakti wand) is made of 100% pure black obsidian. For solo use, couples, spiritual and healing purposes, this regular size wand is the most popular size for most women.
The beautiful design is hand carved and polished to give flowing curves for pleasing both the eye and the body. The wand is double headed, and is ideal for G-spot stimulation.
Obsidian is said to absorb negativity and radiate grounding vibrations.