April 7th, 2017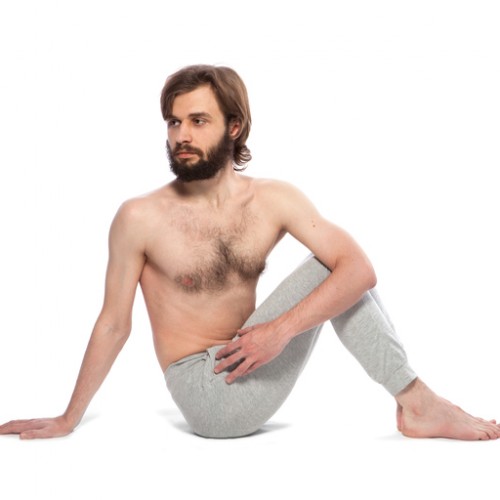 I spent many years exploring meditation and yoga, and it is part of my life now. Then through Tantric Journey, I discovered that TantraYoga, in its true sense, is an essential part of the yoga life-pathway, and a spiritual practice.
These days, you are never far from a yoga or meditation class to help calm the mind and bring you back to the heart. However, it is not so easy to get support with clearing and opening the 'lower' energy centres in our body (the chakras located in our root, sexual area and solar plexus.) Many of the emotions stored here can feel ugly, shameful and uncomfortable – I avoided going there for years. Yet what could be more spiritual than fully seeing, feeling and embracing all parts of ourselves – including the parts we do not like, or which feel completely overwhelming?
Many of my clients, who come from a yoga background, now realise that they need to address the emotions they are holding in the 'lower' chakras, emotions such as anger, jealousy, sadness, fear and insecurity. During sessions, when clients are supported to come into direct contact with these feelings, the emotions then begin to move out of the body. As a result, our essential energy pathway (which extends from the base of the spine to the crown) becomes clearer, and we can bring much more joy and pleasure into our bodies. This channel is the pathway for pure life-force – prana (or sexual Jing chi in the Taoist tradition), which also supports health, vitality and longevity, and awakens our potential to live life from a place of love.
At Tantric Journey, we recognise that we store a lot of our emotional residue in the pelvic basin area, particularly in the male prostate and genital area. However, it is an area that is not often addressed by other types of Holistic body therapy.
Emotional blockages can be caused by traumatic relationships and other difficult life experiences. These can then cause a range of physical symptoms in men's sex lives, such as erectile dysfunction and premature ejaculation (for more details, I recommend reading 'Emotional Detox through Bodywork', recently published by Mal Weeraratne, Tantric Journey's founder).
Prostate massage for men: 
I offer prostate massage in London as a therapeutic approach to reduce pressure and sexual tension in the prostate area, and to help release other stagnant negative emotions stored there. Men commonly feel very relaxed and gentle after the session, and it can help them to relate better to their partners. We have some cultural reservations in the West about prostate massage, but a healthy prostate is essential for a man's sex life. All our sexual organs play a major role in our physical, emotional and spiritual health.
Lingham massage therapy: 
Part of what inspires my work is helping people bridge the lower chakras with the heart, and upwards, to come into wholeness and health, and for spiritual growth. This is the purpose of lingham massage therapy. The lingham can accumulate tension and trauma like any other part of the body, and conscious healing massage, including the surrounding genital area, can help release some of the blockages held there. During sessions, I support men with learning to separate orgasm and ejaculation to retain their vital life-force, and to spread this vital energy to other parts of the body. This approach also enables men to journey longer with their partner during love-making.
Each one of the seven Chakra centres holds equal importance and is a key to our spiritual opening. At Tantric Journey, we accept everything and everyone in their unique personal journey.
Kate Elena practices and advocates for male prostate and lingham massage therapy in London as part of an on-going wellbeing programme of Tantra yoga at Tantric Journey. For more details, please contact Kate at: shankarawellbeing@gmail.com and you can read client testimonials here www.tantricjourney.com/tantric-therapists/kate-elena/